Based on the information from WABetaInfo, a newly redesigned context menu is coming to WhatsApp for Android. This new design, currently in beta testing, brings a refreshing approach to WhatsApp's user interface. In the current stable version of the app, when users tap and hold a message to select it, only a limited set of emoji reactions are displayed, while options like delete and forward are located on the top toolbar.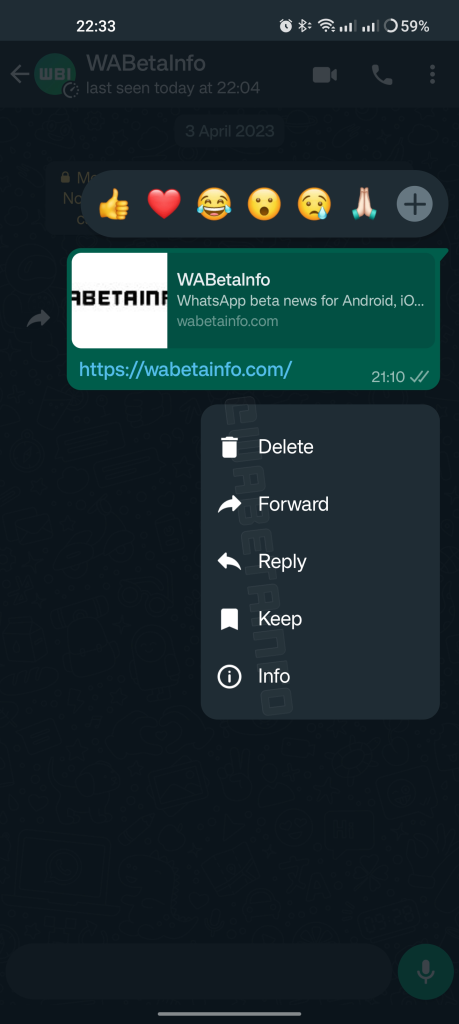 This feature was spotted on WhatsApp Beta version 2.23.11.4 for Android. The new design closely resembles the context menu found in the iOS app. It features a drop-down list with options such as Delete, Forward, Reply, and Info, while emoji reactions still appear on top of the message.
It's important to note that this new context menu is still in the development phase and is currently only available to WhatsApp beta testers. This change indicates WhatsApp's commitment to achieving design consistency across different operating systems while introducing a modern touch to the app's interface.
By revamping the context menu, WhatsApp aims to enhance the user experience by providing a more intuitive and streamlined approach to message selection and interaction. Stay tuned for further updates on this exciting development.