Tech News
What's New
Nvidia Unveils Next-Gen RTX 40 Series Graphics Cards: Meet the RTX 4060 and RTX 4060 Ti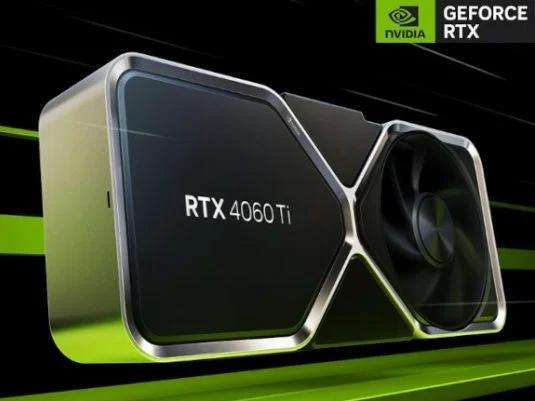 Nvidia, the renowned graphics cards manufacturer, has just launched its latest generation of entry-level graphics cards, the RTX 4060 and RTX 4060 Ti, in the Indian market. This exciting release comes hot on the heels of the company's recent introduction of the high-end mid-range card, the RTX 4070. With the new RTX 40 series, Nvidia brings cutting-edge technology, including DLSS 3 and third-generation ray tracing, to gamers and enthusiasts.
Designed on Nvidia's state-of-the-art Ada Lovelace architecture, the RTX 4060 and RTX 4060 Ti promise enhanced gaming performance and stunning visual fidelity. These entry-level cards offer an opportunity for users to upgrade their gaming experiences without breaking the bank. By leveraging DLSS 3 and the latest ray tracing technology, gamers can expect superior graphics and smoother gameplay.
According to official specifications, the RTX 4060 Ti delivers an impressive 2.6 times performance boost compared to the RTX 2060 SUPER, while outperforming the RTX 3060 Ti by around 1.7 times. This significant increase in performance is partly attributed to the inclusion of Nvidia's new L2 cache and GDDR6 memory. The RTX 4060 Ti boasts 32MB of L2 cache, while the RTX 4060 offers 24MB. The former is available in both 8GB and 16GB GDDR6 variants, while the latter comes in a single 8GB GDDR6 memory version.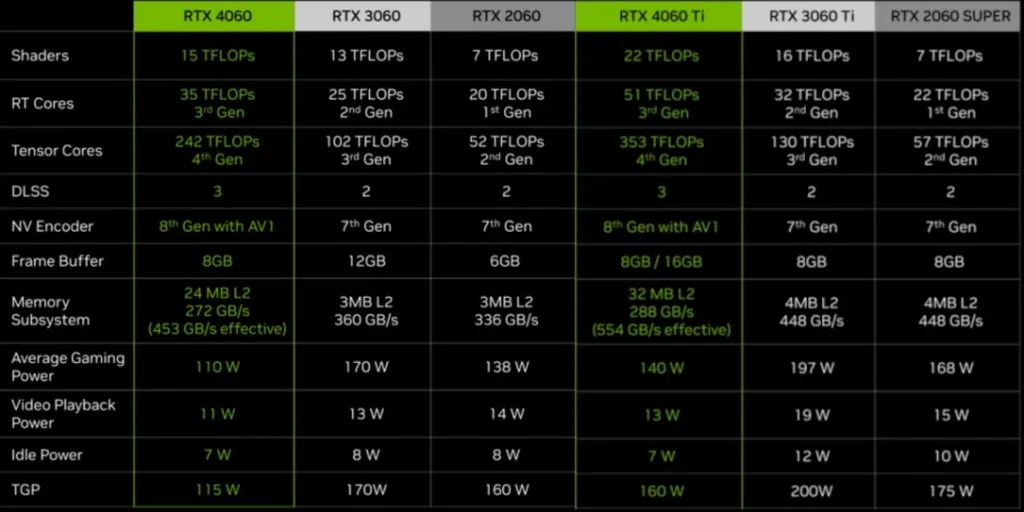 The highly anticipated Nvidia GeForce RTX 4060 is scheduled to hit the Indian market in July 2023. Priced at 31,000 INR, it offers an affordable upgrade path for gamers seeking enhanced performance. However, it is worth noting that the Indian price tag is slightly higher than the US price of 299 US dollars. On the other hand, the 8GB version of the RTX 4060 Ti will be available for purchase on May 24, priced at 41,000 US dollars in India. Additionally, the 16GB VRAM variant of the RTX 4060 Ti will be released in July, retailing at 51,500 INR. These new graphics cards will also be offered by other leading manufacturers such as Gigabyte, ASUS, MSI, and more.
With Nvidia's latest offerings, gamers in India can look forward to an immersive and visually stunning gaming experience. The combination of DLSS 3 and third-generation ray tracing technology sets a new standard for graphics cards, pushing the boundaries of what is possible in gaming. Whether you're a casual gamer or a hardcore enthusiast, the RTX 4060 and RTX 4060 Ti promise to deliver exceptional performance at an accessible price point. Stay tuned for the arrival of these exciting graphics cards, as Nvidia continues to revolutionize the gaming industry.
---
---
Comment(s)