Best PayPal Alternatives to use in 2023: When it comes to online payment systems, PayPal has always come up first. The good thing about the PayPal service is that it is available in most countries, secured and fast. You can use their service for both online payments as well as the transferring of money from one user account to another or from your account to a bank account.
With PayPal, you pay for goods and services without sharing your financial information with the seller. It's simpler, faster and more secure.
Even though PayPal serves as an alternative to traditional cash and check transactions people will still look for better alternatives as the features available will vary from region to region and in some cases, PayPal isn't available at all for some countries.
Today, we will be discussing some of the best PayPal alternatives to use in 2023. So, if you are in a region where their services are too limited or completely absent, one of these alternatives might turn out to be your best online payment service.
What is PayPal?
PayPal Holdings, Inc. is an American multinational financial technology company operating an online payments system in the majority of countries that supports online money transfers and serves as an electronic alternative to traditional paper methods such as checks and money orders. The company operates as a payment processor for online vendors, auction sites and many other commercial users, for which it charges a fee.
Established in 1998 as Confinity,[6] PayPal went public through an IPO in 2002. It became a wholly-owned subsidiary of eBay later that year, valued at $1.5 billion. In 2015, eBay spun off PayPal to eBay's shareholders and PayPal became an independent company again. The company was ranked 134th on the 2021 Fortune 500 of the largest United States corporations by revenue.
It is an online payment system that makes paying for goods and services online as well as sending and receiving money safe and secure. When you link your bank account, credit card or debit card to your PayPal account, you can use PayPal to make purchases online with participating stores.
How PayPal Works
With PayPal, once you've created an account, you will simply have to add your bank account, credit card or debit card details and whenever you pay using PayPal, you can choose which of your cards or accounts it pays with.
Any money received sits in your PayPal account and can be used when paying for something, with the balance topped up by your assigned cards or bank account.
PayPal thus serves as a middleman between your bank and merchants and keeps your payment information secure. Also, you can use PayPal to securely send money to friends and family as well as receive money from people. This feature is useful for splitting rent with roommates, for example, or receiving money for your birthday.
Why Use PayPal?
When doing online transactions, one of the key things is usually safety. With soo much hacking here and there as well as phishing, people are now looking for a more secure way to do their online transactions.
The good news is people can easily secure their bank account details or credit card details when they link to PayPal and instead use it for online purchases.
PayPal is safe to use. It's a secured platform and does not display any credit card or bank information to other users.
PayPal is easy to use – it's very a straightforward way to send money to friends and family.
Paying with PayPal gives you an extra level of security and fraud prevention. If you pay for a purchase using PayPal that ends up being fraudulent, PayPal can help get your money back.
PayPal encrypts your bank or credit card information, keeping that information safe.
No fees for sending money to friends and family.
PayPal facilitates transactions in countries across the globe, making it possible to purchase things from other countries securely.
Best PayPal Alternatives to use in 2023
Now let's take a look at some of the best PayPal alternatives out there;
1. Wise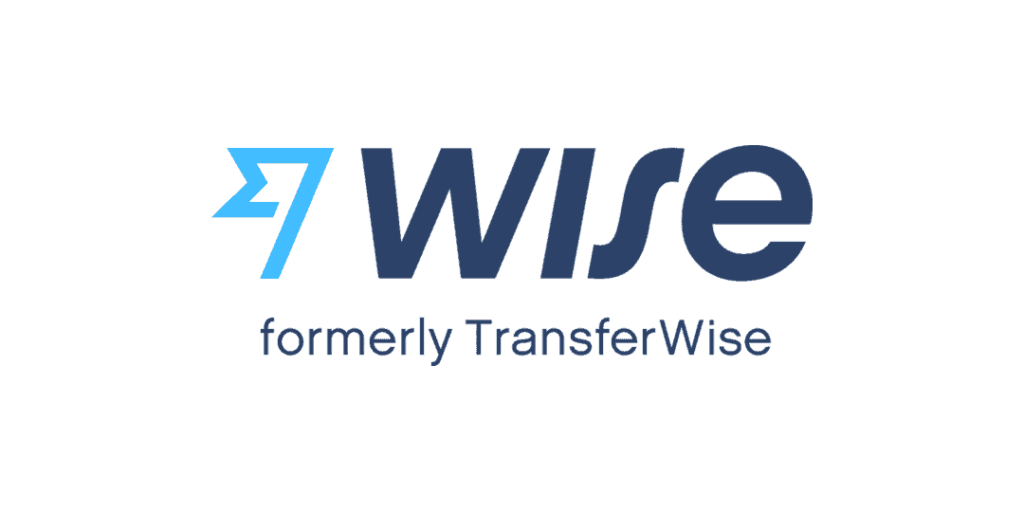 Wise (formerly TransferWise) is a London-based financial technology company founded by Estonian businessmen Kristo Käärmann and Taavet Hinrikus in January 2011. The company was launched with the vision of making international money transfers cheap, fair, and simple. Today, our multi-currency account helps millions of people and businesses manage their money across the world.
And by partnering with banks and companies like Monzo, Bolt, and GoCardless, Wise hopes to bring their customers better international banking.
The services are available for residents of the EU, UK, Singapore, Australia, New Zealand, and the US except for residents of Hawaii and Nevada. And when it comes to transaction fees, there are no subscriptions, no monthly fees. You'll always see the fee upfront and only pay for what you use.
Features:
Borderless account transfer
Low fees on transfer
Multi-currency transfer | Over 57 currencies supported
No registration fees
Maximum transfer amount $1 million | Differs for other currencies
2. Skrill – Best PayPal Alternatives to use in 2023 for crypto support
Skrill is a digital wallet provider established in 2001 which offers a range of online payment and money transfer services. Since its launch, Skrill has expanded to operate in more than 120 countries with the digital wallet offered in 40 different currencies.
It has always been one of the best alternatives to PayPal and was founded on June 17, 2001, in London, United Kingdom.
Both PayPal and Skrill are reputable online payment systems with decent acceptance levels. No matter which you choose, you'll be able to send and receive payments, shop online and on your mobile device, and manage your balance between different currencies. Although a good PayPal alternative, Skrill is available in fewer countries than PayPal.
With Skrill`s Cryptocurrency trade feature, you can exchange your primary Fiat or Bitcoin balance against one of the available cryptocurrencies and profit from the price fluctuations.
To start exchanging crypto create a Skrill wallet and visit the Crypto section. Separated in three user-friendly tabs you can easily manage your portfolio, view market data, and trade.
Skrill trumps PayPal in terms of transaction costs. PayPal charges higher for a merchant transaction fee while Skrill charges much lower fees. However, in terms of security, PayPal takes the trophy.
Key Features
Easy integration
Multilingual
Email transaction
Account levels
Crypto support
3. Stripe – Best for E-commerce and online businesses to handle payments and billing for online transactions.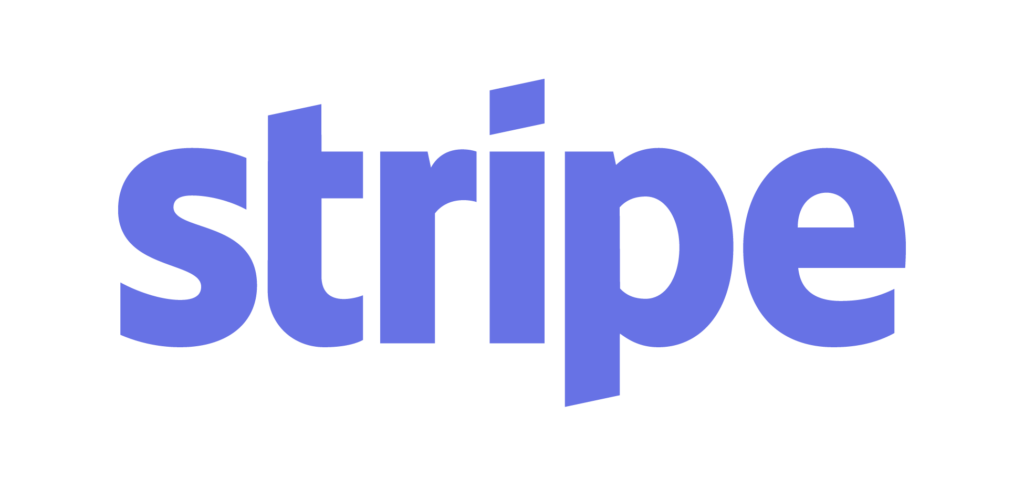 Stripe, Inc. is an Irish-American financial service and software as a service company dual-headquartered in San Francisco, United States and Dublin, Ireland. The company primarily offers payment processing software and application programming interfaces for e-commerce websites and mobile applications.
Despite internet businesses growing faster than the rest of the economy, only about 3 per cent of global commerce happens online today.
Regulatory complexity, a byzantine global financial system, and a shortage of engineers are constraining the impact of the internet economy.
Removing the barriers to online commerce helps more new businesses get started, expedites growth for existing companies, and increases economic output and trade globally.
Stripe combines a payments platform with applications that put revenue data at the heart of business operations.
It is also one good alternative to PayPal when it comes to online transactions. Stripe's fee for swipe/chip transactions is 2.9% plus $0.30 per transaction, while PayPal's is 2.29% plus $0.09. The fee for keyed transactions for PayPal is higher, at 3.49% plus $0.09, while Stripe's fee does not change. Both companies issue a chargeback fee — $20 for PayPal and $15 for Stripe.
Below we have a comparative table for Stripe and PayPal that can help you make a choice between them
| Service | Stripe | PayPal Standard |
| --- | --- | --- |
| Fee per Transaction* | 2.9% + 30¢ | 2.9% + 30¢ |
| Nonprofit Discount* | 2.2% + 35¢** | 2.2% + 30¢ |
| Setup Costs or Monthly Fees | No | No |
| Contract Required | No | No |
| Micropayments (<$10) | 5% + 10¢** | 5% + .05¢ |
| Recurring Billing | 0.5%+ | No |
| Chargeback Fee | $15 | $20 |
| Refunds | No Fees Returned | No Fees Returned |
| Customer Support | Email, Help Center, 24/7 Phone & Chat | Email, Help Center, Phone & Chat |
| Ease of Use | Easy | Easy |
| Ease of Setup | Moderate | Easy |
| PCI Compliance | Yes | Yes |
| Countries Available | 32+ | 200+ |
| Access to Funds Times | 2 Days (Average) | Immediate |
| Data Portability | Yes | No |
| Online Invoicing | Free for your first $1M in sales | Free |
| In-Person Card Readers | Paid | Free & Paid |
| Payments Handled 100% on Your Site | Yes | No |
Key Features:
Credit card processor
Tools to optimize checkout
Real-time financial reporting
Control payout timing to banks
Machine learning fraud prevention
4. Payoneer
Payoneer is an American financial services company that provides online money transfer, digital payment services and provides customers with working capital.
With Payoneer, account holders can send and receive funds using an e-wallet, a virtual bank account number in a local currency or a re-loadable prepaid MasterCard debit card. Money received can then be withdrawn to a bank account or used online / at points of sale with the Payoneer debit card. The company specializes in facilitating cross-border B2B payments. It provides cross-border transactions in 200 countries and territories and more than 150 local currencies, with its cross border wire transfers, online payments, and refillable debit card services.
Users can virtually track their account balance, payments, and full transaction history, including transaction fees and foreign currency amounts.
Located in New York, Payoneer supports over 200 countries with 150 local currencies. They are also a worldwide Member Service Provider of Mastercard.
Companies that use Payoneer include Airbnb, Google, Amazon, eBay, Rakuten, Adobe, Upwork, and Fiverr.
Payoneer is a money transfer service that extends across borders worldwide. Your Payoneer account operates just like a traditional bank account. Similar to a bank wire transfer, Payoneer's local bank transfer payment option lets you make payments to recipients by sending money to a bank account.
And unlike PayPal, recipients do not need to have a Payoneer account to complete the transaction (although they will be charged a small transfer fee). If they have an account, it's free—even global payments.
Payoneer benefits
No 50K SAFE restrictions from USD foreign exchange to RMB.
Payoneer use exchange rate from major commercial banks and work with China SAFE licensed providers. No markup rate or hidden cost.
Support multiple currencies transfers.
Cost effective.
Fast: Funds will be available in your Payoneer prepaid MasterCard within 2 hours. When choosing withdrawal, funds will arrive to your bank account in 1-3 working days.
Security: funds are secure.
Issue U.S collection bank account and EUR collection bank account for free.
5. WePay
WePay is an online payment service provider based in the United States that provides an integrated and customizable payment solution through its APIs to platform businesses such as crowdfunding sites, marketplaces and small business software companies. It offers partners fraud and risk protection.
WePay is the integrated payments business of JPMorgan Chase providing payments infrastructure for independent software vendors (ISVs) and software platforms to ensure small businesses get paid quickly and easily.
WePay was founded in 2008 with a mission to simplify payments. It developed an API that could be used by any organization that needed payments infrastructure. By 2014, the business had evolved to deliver integrated, white-label payments solutions to ISVs and SaaS platforms.
In 2017, JPMorgan Chase acquired WePay to connect its fintech technology with the power of the bank. Now, our Link, Clear and Core products scale from referral to the white-label to payface experiences and we also enable Same-Day Deposits to Chase bank accounts at no additional cost. WePay's technology powers the QuickAccept feature of the new Chase Complete Business Banking accounts, delivering on our vision of integrated payments and integrated banking.
WePay is not suitable for online merchants or individuals who want to transfer a large amount. It is particularly suitable for crowdfunding and the transfer of small amounts. And as far as transaction fees are concerned, the fee for Automated Clearing House (ACH) payments is 1 percent + $0.30. Customers are charged 2.9 percent plus $0.30 for each transaction.
Conclusion
We know the Best PayPal Alternatives to use in 2023 we've listed above are just a handful. There are so many i=different good alternatives out there and we will keep updating this article.
Now, if you will like to know our verdict on Which of these PayPal alternatives is the best, then we will say it all depends on what feature you are looking for. That said, we can recommend Skrill for its low transaction fees and crypto support. Payoneer and Wise are also very good alternatives you might want to consider.