TikTok, the popular social media platform known for its trends, is always looking for new ways to engage its users. In line with this, the company has decided to jump on the ChatGPT bandwagon. In a recent Twitter post, TikTok announced the development of an in-app chatbot called Tako, aimed at simplifying the content search. They are currently in the early stages of testing this chatbot, with a limited trial available to selected users in the Philippines.
The main objective of Tako is to assist people in finding and discovering content more easily on the platform. By introducing this chatbot feature, TikTok hopes to enhance the user experience and further cater to the interests and preferences of its diverse user base.
Tako is powered by a third-party chat assistant and is designed to make it easy to discover entertaining and inspiring content on TikTok. There are no plans other than these first tests, but we look forward to hearing from you!

TikTok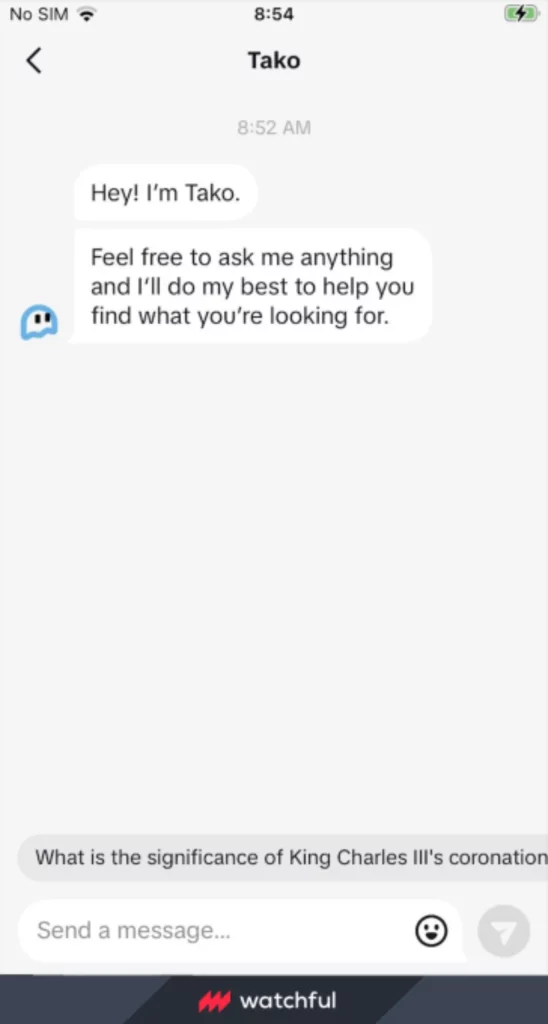 According to TechCrunch, the chatbot will appear in a designated area on the screen. By tapping on Tako, users will be able to ask questions about the video they are currently watching and even receive recommendations for new content. "Being at the forefront of innovation is crucial to enhancing the TikTok experience," stated a spokesperson from the company, emphasizing their commitment to exploring new technologies that bring value to the community.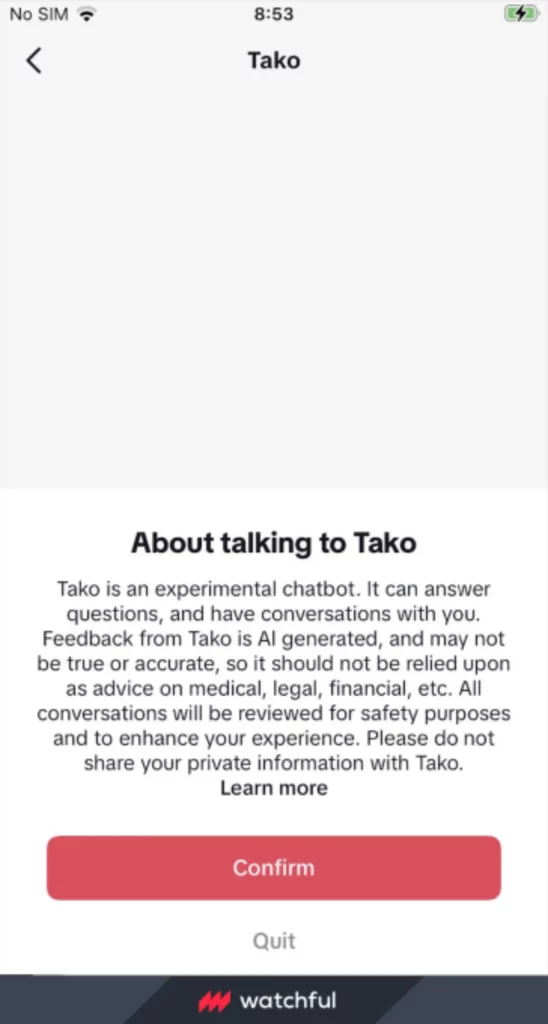 The initial announcement of TikTok's chatbot was made by the website Watchful.ai. Now, TikTok itself has confirmed the news that had already been circulating on social media, further solidifying the development of this exciting new feature.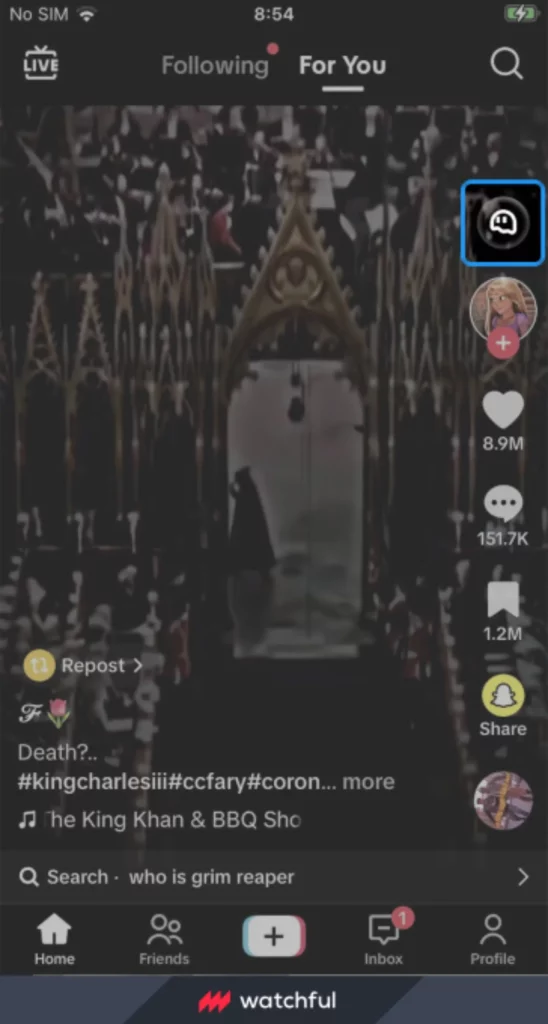 The company responsible for developing the new chatbot for TikTok remains unknown, but they have clarified that they do not utilize ByteDance's in-house technology. Instead, they have customized a template to suit the preferences of the TikTok app.
TikTok has included a pop-up message within the app specifically for the few users in the Philippines who can access the chatbot. It states that the feature is "experimental" and warns that the responses provided may not always be accurate or true.
Furthermore, TikTok advises against using the chatbot to seek medical or financial information at any level, prioritizing user safety and privacy.
All conversations with Tako, the chatbot, are being monitored and evaluated by TikTok. This approach aims to enhance the user experience with the chatbot in the coming months.
However, it is important to note that all information exchanged is stored, raising concerns considering the company's past record in safeguarding consumer privacy.
Currently, there is limited information available about the chatbot. Nevertheless, it is evident that other social networks will likely follow suit. Meta has already expressed its intentions to integrate chatbots into its apps, and the introduction of this tool on TikTok will likely accelerate this trend.