Nearby Share is a service developed by Google that allows you to transfer data between devices via Bluetooth and Wi-Fi. It is available on their mobile and desktop operating systems, Android and ChromeOS, as well as Microsoft's Windows.
A stable version of Nearby Share for Windows was released back in July. It was designed with safety and privacy in mind giving users control over who can discover their device and send files, whether it's everyone, only your friends and family or just your own devices. Nearby Share for Windows was designed with safety and privacy in mind.
From the latest news, Google's Nearby Share now supports full folder transfer. This means that you can now share entire folders of files with other Android devices, Chromebooks, and Windows PCs. The folder structure will be preserved during the sharing process, so the recipient will receive the folder exactly as you sent it.
To share a folder with Nearby Share, follow these steps: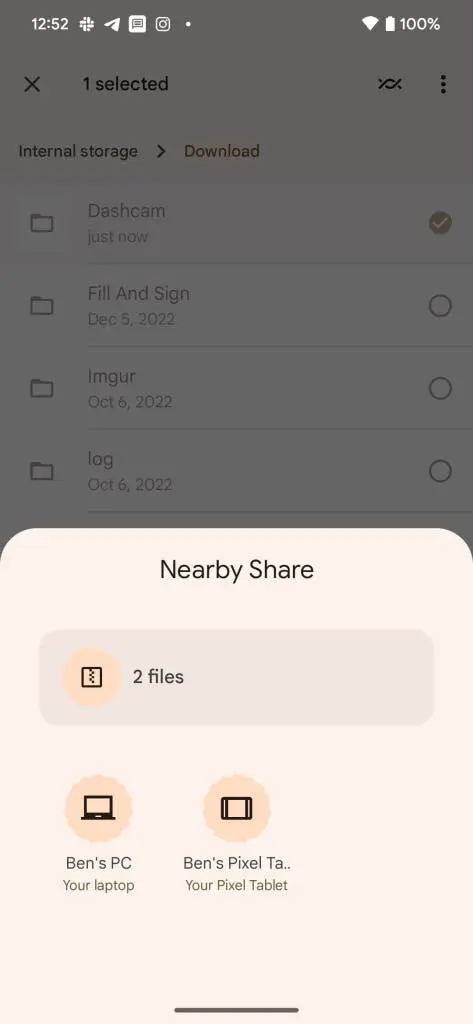 Open the Files by Google app.
Long-press the folder that you want to share.
Tap the Share icon (the three dots in a circle).
Select Nearby Share.
Your device will scan for nearby devices that have Nearby Share enabled.
Select the device that you want to share the folder with.
The recipient will receive a notification that you have sent them a folder. They can tap the notification to accept the share.
The folder will then be transferred to the recipient's device. The transfer process may take a few minutes, depending on the size of the folder.
Here are some things to keep in mind when using Nearby Share to share folders:
The recipient must have Nearby Share enabled on their device.
The recipient must be running the latest version of the Files by Google app.
The folder that you are sharing must be less than 4GB in size.
You can only share folders with devices that are within 100 feet of yours.