Streaming
Fanally Tate no Yuusha no Nariagari Season 3 is out!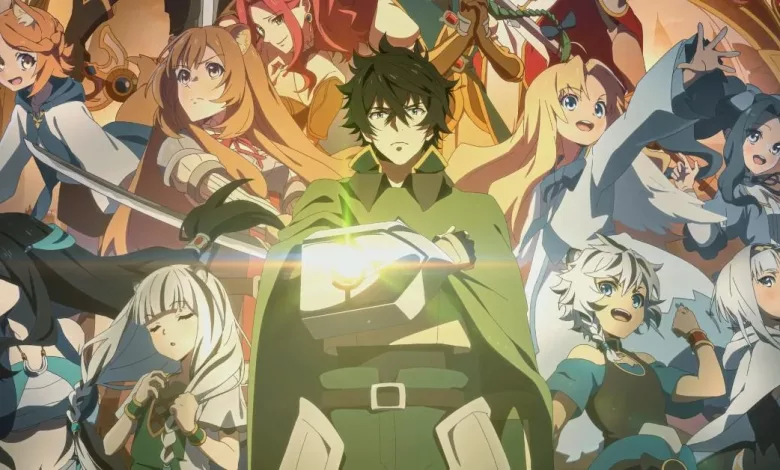 Hello folks, if you are a big fan of the Rising of The Shield Hero or Tate no Yuusha no Nariagari, then the good news we have for you is that the Season 3 is out and currently airing. It will be available to stream on Crunchyroll.
The season is directed by Hitoshi Haga, with the rest of the staff from the previous season returning, with the addition of Alfredo Sirica and Natalie Jeffrey as music composers.
The third season continues the story of Naofumi Iwatani, the Shield Hero, and his companions as they battle the Waves of Catastrophe and try to save the world. However, this time, they will face new challenges, including a mysterious new enemy known as the Spirit Tortoise.
In addition to Naofumi, Raphtalia, Filo, and Melty, the third season will also feature the return of other characters from the previous seasons, such as Rishia Ivyred, Ost Horai, and Kyo Ethnina. The season also introduces new characters, such as Itsuki Kawasumi's new companion, S'yne Locus.
Plot
Naofumi and his companions continue their journey to save the world from the Waves of Catastrophe. However, they soon learn of a new enemy known as the Spirit Tortoise, which is even more powerful than the previous Waves. Naofumi and his companions must race against time to find a way to defeat the Spirit Tortoise and save the world.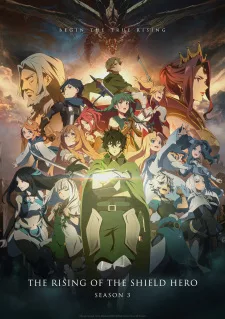 Type: TV
Episodes: 12 (24 mins per episode)
Status: Currently Airing
Aired: Fall 2023, Oct 6, 2023 to ?
Broadcast: Fridays at 21:00 (JST)
Producers: Nippon Columbia, Glovision, Kadokawa
Studios: Kinema Citrus
Source: Light novel
Genres: Action, Adventure, Drama, Fantasy
Theme: Isekai
Rating: PG-13 – Teens 13 or older