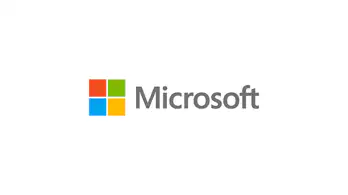 Microsoft Corporation is an American multinational technology company founded in 1975 by Bill Gates and Paul Allen. The company develops, licenses, and sells computer software, consumer electronics, and personal computers. The company is best known for its Windows operating system, the Microsoft Office suite of productivity software, and its Xbox gaming consoles.
Over the years, the company has expanded its offerings to include a wide range of products and services such as cloud computing, artificial intelligence, and Internet of Things (IoT) solutions. The company has also made several high-profile acquisitions, including LinkedIn and GitHub.
As of 2021, Microsoft is one of the world's largest software makers by revenue, and its market value is among the highest of any publicly traded company. The company is headquartered in Redmond, Washington and has operations in over 190 countries around the world.
Some products of Microsoft
This multinational technology company has produced a wide range of software, hardware, and related services. Here are some of Microsoft's most popular products:
Windows Operating System: Microsoft's flagship operating system for personal computers.
Microsoft Office: A suite of productivity software including Word, Excel, PowerPoint, and Outlook.
Microsoft Teams: A communication and collaboration platform for teams.
Microsoft Azure: A cloud computing service for building, deploying, and managing applications and services.
Xbox: A series of gaming consoles and services developed by Microsoft.
Microsoft Dynamics: A suite of enterprise resource planning and customer relationship management software.
Microsoft OneDrive: A file hosting and synchronization service.
Microsoft Bing: A search engine developed by Microsoft.
Microsoft Visual Studio: An integrated development environment for developing software.
Microsoft Power BI: A suite of business analytics tools.
Microsoft SharePoint: A web-based collaboration and document management platform.
Microsoft Stream: A video-sharing platform for businesses.
This is not an exhaustive list, but it covers some of the most well-known and widely used products developed by Microsoft.