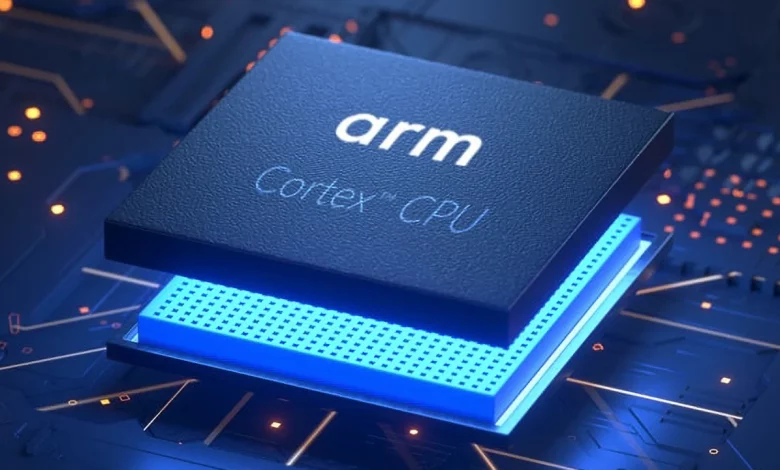 Arm Ltd, the British chip technology company, on Monday, rolled out new chip technology for mobile devices. The company said that the new chips will offer improved performance and power efficiency, and will be used by Taiwan smartphone chip maker MediaTek Inc for its next-generation products.
MediaTek, a longtime supplier of low- and mid-tier smartphone chips, has been pushing into the market to supply chips for premium smartphones, which have traditionally been dominated by rival Qualcomm Inc. Qualcomm has been in a legal battle with Arm since last year over chip licensing agreements.
The new chip technology from Arm includes the Immortalis-G720, a chip for video image processing and AI applications, and the Cortex-X4, a processor that would be the brains of the mobile device. Arm said both new chips have 15% better performance than their previous generations, and the Cortex-X4 uses 40% less power.
Arm also said it has "taped out" the Cortex-X4 at Taiwan Semiconductor Manufacturing Co. (TSMC), which means it had a chip manufactured at the factory, an expensive process usually done by chip designers that sell the final chip.
Asked by Reuters during a briefing if the tape out meant Arm was making a chip to sell instead of its long-time business model of providing the blueprint to chip makers, Chris Bergey, the general manager of Arm's Client Line of Business, said this was a step it sometimes takes to help test out new manufacturing technology for customers.
"Arm is not in the business of selling chips. That's not what we do," he said.
Last month the Financial Times reported that Arm was developing its own chip to showcase the capabilities of its designs.
Arm said the Cortex-X4 was taped out on TSMC's N3E process and said it was an industry first. The new chip technology from Arm is expected to help mobile devices offer better performance and battery life, and could give MediaTek a competitive edge in the premium smartphone market.