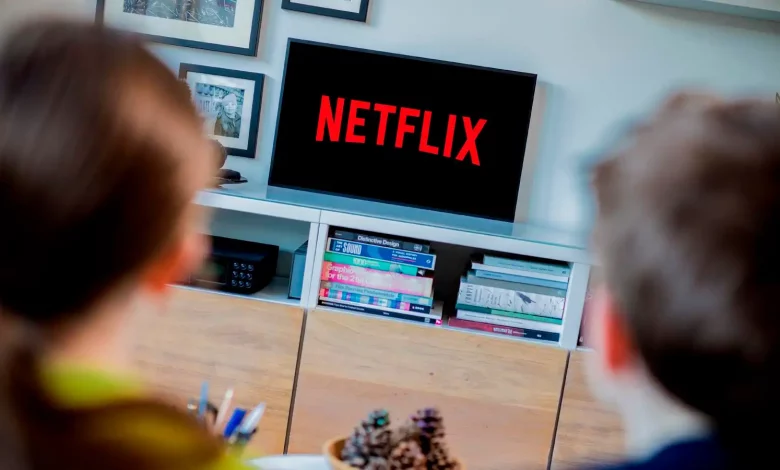 New with Netflix? You sure will want to know the Best Way to Purchase a Netflix Subscription. Netflix is a great way to watch your favourite movies and TV shows, but did you know that there are several different ways to purchase a subscription?
Which one is the best for you? That all depends on your needs and budget. In this post, we'll compare the different options and help you choose the right one for you.
Netflix – What is this?
If you are reading this article, we know you have some good knowledge about this service. But let's assume you knew very little or nothing. Now, what is Netflix?
Netflix is a video streaming platform and to be more precise, one of the leading subscription-based streaming services in the world. By subscription-based, it implies access to the service isn't free.
Some good alternatives to Netflix can be found here.
The American over-the-top content platform and production company headquartered in Los Gatos, California was founded in 1997. It provides content based on regions and access to the movies is paid as we earlier mentioned
Since Netflix provides only original content from movie providers including their own Netflix original content, what you get to access varies from region to region. So, some of the movies accessible on Netflix U.S won't be available for most users in Africa.
Netflix subscription plans
This streaming platform has different plans ranging from Basic to Premium. The premium plan is the most expensive and gives you access to the best video quality(4K) and you can stream simultaneously on 4 different streams.
The basic plan is worth $7.99/mo and offers you just SD video qualities for a single screen. That is you cannot use it on more than one simultaneous screen.
As for the Standard plan, it is $9.99/mo for two simultaneous streams offering you HD video quality.
Netflix Premium plan costs $11.99/mo offering 4K videos with support for up to 4 simultaneous streams.
How to Sign Up for Netflix
Ready to sign up for Netflix? Here are the best ways to do it.
First, you can go to Netflix.com and create an account. It's quick and easy—all you need is an email address and password.
Second, you can sign up through your TV provider. This is a great option if you want to watch Netflix on your TV. Just enter your provider's name and login information, and you're good to go.
Third, you can download the Netflix app on your phone or tablet. This is a great option if you want to watch Netflix on the go. Just search for "Netflix" in the App Store or Google Play, and install the app.
Fourth, you can buy a Netflix gift card at your local store. This is a great option if you want to give the gift of Netflix to a friend or family member. Just choose the amount you want to give, scratch off the security code, and give it to your loved one.
How to Choose the Right Plan
You're probably wondering how to purchase a Netflix subscription. It's not as difficult as you might think.
There are a few things you need to keep in mind when choosing a plan. First, decide how many people will be watching Netflix at the same time. Then, consider how much you're willing to spend each month.
Netflix has three different plans: Basic, Standard, and Premium. The Basic plan costs $7.99 per month and allows you to watch Netflix on one screen at a time. The Standard plan costs $10.99 per month and allows you to watch Netflix on two screens at the same time. The Premium plan costs $13.99 per month and allows you to watch Netflix on four screens at the same time.
So which plan is right for you? That depends on your needs and budget. But no matter which plans you choose, you'll get access to the same great content.
How to Use a Netflix Gift Card
So you've received a Netflix gift card from a loved one and you're not sure how to use it. Don't worry, we're here to help.
First, head over to Netflix and create an account. If you already have an account, just make sure you're logged in. Once you're logged in, click on the "Your Account" tab at the top of the page. Then, scroll down to the "Redeem a Gift Card" section and enter the code from your Netflix gift card.
After you've entered the code, click on the "Apply" button and your account will be credited with the amount of the gift card. That's it! You can now start streaming your favourite shows and movies.
What's the Best Way to Purchase a Netflix Subscription?
You have a few different ways to pay for your Netflix subscription. Let's take a look at the best options. You can pay for Netflix with a credit card, debit card, PayPal, or gift card. If you have a PayPal account, that's the easiest way to pay because your payment information is already stored in PayPal.
If you're paying with a credit or debit card, make sure that the card is in your name and that you have the billing address for the card updated in your account settings. That way, Netflix can charge your card without any problems.
And finally, you can also use a gift card to pay for your subscription. Just make sure that the gift card has enough funds to cover the cost of your subscription.
How to Cancel Your Netflix Subscription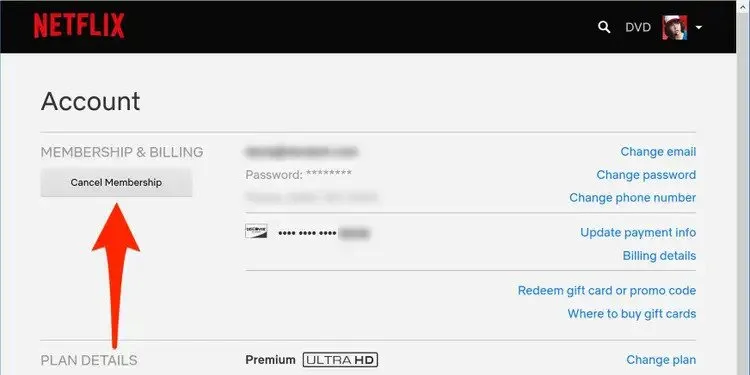 So you've decided that you no longer want your Netflix subscription. Maybe you've found a better deal with another provider, or maybe you're just not using it as much as you thought you would.
Whatever the reason, cancelling your subscription is easy. Here are the steps:
First, go to Netflix's website and sign in.
Next, click on "Your Account" and then "Cancel Membership."
You'll be asked to give a reason for cancelling, but this is optional.
Finally, click on "Finish Canceling Membership" and your subscription will be cancelled.
What to Do if You Have Problems With Your Netflix Account
If you're having problems with your Netflix account, there are a few things you can do. First, make sure you're using the correct email address and password. If you've forgotten your password, you can reset it by clicking on the "Forgot your password?" link on the sign-in page.
If that doesn't work, try logging in from a different computer or device. And if all else fails, call Netflix customer service and they'll help you sort it out.
Conclusion
There are a few different ways that you can go about purchasing a Netflix subscription. You can use a credit card, debit card, or Paypal. If you have a Visa gift card or Mastercard gift card, you can also use those to pay for your subscription.