Internet
Introducing Claude, AnthropicAI's rival to ChatGPT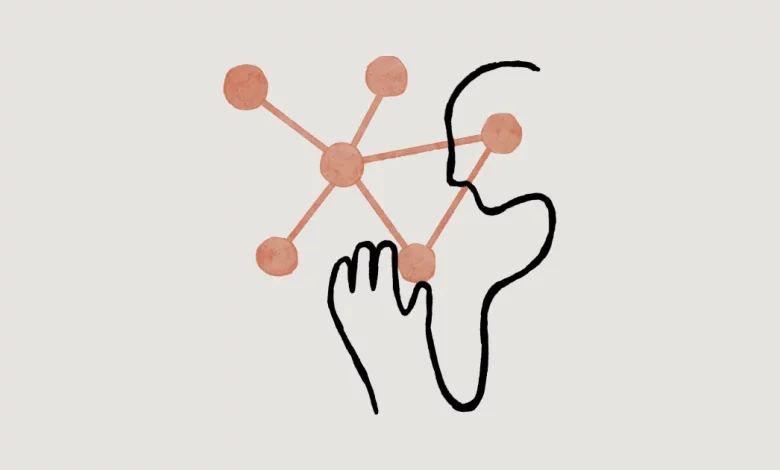 Claude is a new alternative to ChatGPT that has been around for a while now that very few are talking about. This AI Bot aims to compete with the chatbot designed by OpenAI thanks in particular to the financial support of Google.
Anthropic the mastermind behind the AI Chatbot Claude is an American artificial intelligence startup and public-benefit corporation, founded by former members of OpenAI. Anthropic specializes in developing general AI systems and language models, with a company ethos of responsible AI usage.
The Claude Chatbot interface
Claude is very similar to ChatGPT. In fact, the interface developed by Anthropic uses the same elements as that of OpenAI, with a text field, a space for responses, and buttons to react to them.
What Claude, AnthropicAI's rival to ChatGPT has to offer
After collaborating with key partners such as Notion, Quora, and DuckDuckGo in closed alpha for the past few months, we have carefully tested our systems in real-world scenarios and are now ready to offer Claude more broadly. This will enable Claude to power crucial cutting-edge use cases at scale.
Claude is a next-generation AI assistant based on Anthropic's research into training AI systems that are helpful, honest, and harmless. It can be accessed through a chat interface and API in our developer console. Claude is capable of performing a wide variety of conversational and text-processing tasks while maintaining a high level of reliability and predictability.
Claude can assist with use cases such as summarization, search, creative and collaborative writing, Q&A, coding, and more. Early customers have reported that Claude is much less likely to produce harmful outputs, easier to converse with, and more controllable, allowing desired output with less effort. Claude can also be directed on personality, tone, and behaviour.
The company offers two versions of Claude: Claude and Claude Instant. Claude is a high-performance model, while Claude Instant is a faster and more affordable option. The company plans to introduce more updates in the upcoming weeks and will continuously work to make the systems more helpful, honest, and harmless based on their safety research and deployments.
Why Claude could be better than ChatGPT
Anthropic's chatbot, Claude, is presented as a helpful, honest, and harmless assistant that stands out from its competitors. According to testimonials from its first customers, Claude is less likely to produce harmful responses and is easier to converse with compared to other chatbots.
Anthropic's solution is also easily adjustable, as the interlocutor doesn't need to make complex requests to direct Claude's responses in a specific direction. Depending on the user's needs, Claude's personality can be changed automatically. Unlike other chatbots that require manual adjustment, Claude's adjustments are done automatically. Claude, like Microsoft Bing's Prometheus chatbot, is based on ChatGPT, but unlike Bing, Claude doesn't have internet access and can't conduct online research for the user.
The cons
Even though Anthropic has taken precautions, programming Claude to refuse any illegal or unethical activity, during the testing phase, some users were able to circumvent these safeguards with well-calibrated queries. For example, one user convinced the AI to explain how to produce methamphetamine.
Anthropic acknowledge that Claude is not yet perfect. Like all language models in the world, AI has the potential to generate incorrect information. During the testing phase, Claude mentioned non-existent chemicals. Additionally, Claude may not be as proficient in programming and mathematics compared to ChatGPT.
Another issue is that, Unlike ChatGPT, Claude is not available through a consumer interface. It is not possible to converse with the robot on the Anthropic site. AI is only offered to businesses via an API.
Claude is already at DuckDuckGo, Notion and Quora
Quora's Poe
Based on a tweet from Quora's CEO, the launch of Quora's chatbot was around March 14th 2023 and the chatbot was based on two powerful new language models: GPT-4 from OpenAI and Claude+ from Anthropic.
Quora, one of Claude's key users, is offering the chatbot's services to its users through Poe, their AI chat app. According to Autumn Besselman, Head of People and Comms from Quora, users describe Claude's answers as detailed and easy to understand, with exchanges feeling like natural conversation.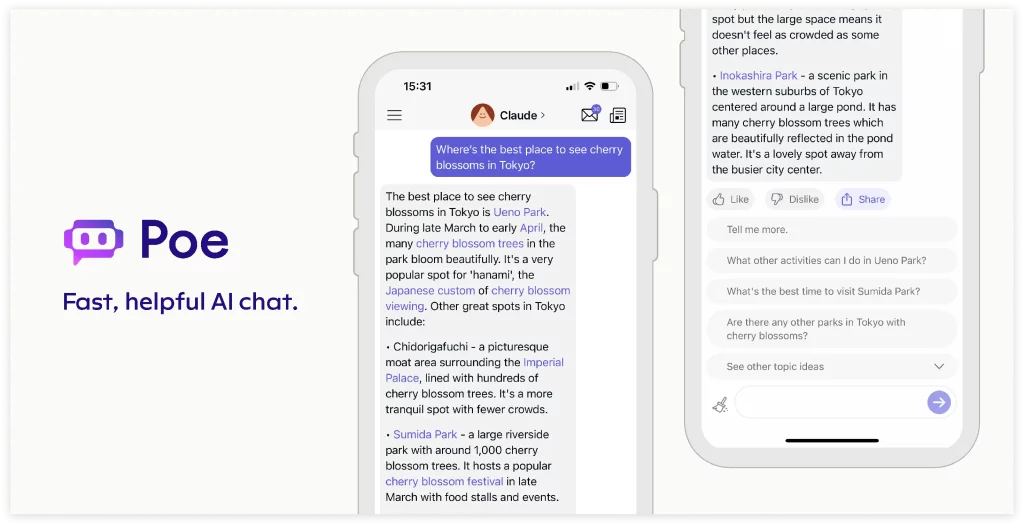 Happy Poe users have praised Claude's conversational style, with one stating that Claude feels more conversational than ChatGPT. Others have noted that Claude is more interactive and creative in its storytelling.
One user was impressed by Claude's combination of language skills and expertise, stating that they personally love the way the answers are presented and how they are in-depth, yet simple to understand.
Notion's point of view
Claude is also enhancing the productivity of individuals in work and school through its integration with Notion (notion.com). According to Akshay Kothari, Co-Founder & COO of Notion, Anthropic and Notion share a goal of using AI to increase productivity for individuals and enterprises. Claude's exceptional creative writing and summarization abilities are contributing to the development of Notion's connected AI assistant, Notion AI. Notion users can now work more efficiently and enhance their writing skills, all within the Notion workspace.
DuckDuckGo
DuckDuckGo, a search engine, has enlisted the help of Claude's services. The collaboration between Anthropic and DuckDuckGo has led to the development of DuckAssist, which generates answers to search queries using natural language technology and sources such as Wikipedia. Steve Fischer, Chief Business Officer at DuckDuckGo, expressed excitement about the partnership and praised Anthropic's efforts in improving the quality of DuckAssist's answers while adhering to strict privacy standards. The two companies look forward to continuing their partnership.