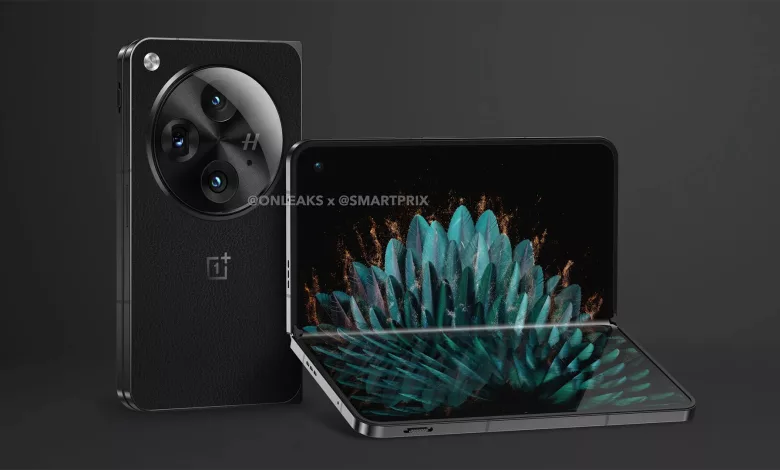 OnePlus has always been synonymous with innovation and cutting-edge technology. This time, the tech giant has upped the ante by delving into the world of foldable devices with its highly anticipated OnePlus Open. If you've been wondering whether this long-rumored device will officially hit the Indian market, your curiosity is about to be satisfied. OnePlus has initiated a teaser campaign for the Open in India, and they've taken an unconventional approach to reveal it.
Typically, smartphone companies resort to social media teasers and announcements to build anticipation for their upcoming products. OnePlus, however, decided to break away from the norm and took a unique route. Instead of a conventional teaser, the company handed over an Open to the talented Indian actress Anushka Sharma, who then "inadvertently" exposed the device to paparazzi.
This captivating revelation was captured in not one but two separate videos, which have created quite a buzz. Now, it's important to note that this "leak" appears to be carefully staged. Anushka Sharma holds the device in a somewhat awkward manner, opens it in an unconventional manner, and during the entire sequence, neither screen displays anything. Speculations arise – was the phone turned off? Could it possibly be a mere dummy?
An Unconventional Approach
Celebrity tie-ins in the world of tech are not entirely new, both internationally and in India. It's a strategy that's often employed to generate excitement and buzz around a product. OnePlus, however, has taken this approach a step further, leaving many intrigued. They've ventured into the world of unconventional marketing, opting for an engaging approach that piques the curiosity of tech enthusiasts.
A Closer Look at the OnePlus Open
As we delve deeper into the "hands-on" video of the OnePlus Open, it becomes evident that the leaks and rumors were quite accurate. The most striking feature is the circular camera island, which bears a resemblance to the Xiaomi 13 Ultra. This design choice showcases OnePlus' commitment to delivering a unique and visually appealing device.
The device's unique form factor, combining the compactness of a smartphone with the versatility of a tablet, has been a point of speculation and anticipation. With the OnePlus Open, it appears that the company is poised to offer consumers a seamless and immersive experience.
Release Date and Expectations
According to the most recent rumors, the OnePlus Open is slated for an official launch in the coming month. This comes after a slight delay from the initial timeline, attributed to a change in screen panels. The delay, though frustrating for eager fans, is a testament to OnePlus' dedication to delivering a high-quality product. It underscores their commitment to ensuring that the OnePlus Open lives up to the brand's reputation for excellence.
Conclusion
In a world where smartphones are ubiquitous, OnePlus continues to stand out by pushing the boundaries of innovation. The OnePlus Open, with its unique foldable design and unconventional marketing approach, is set to make waves in the Indian smartphone market. While the staged "leak" may have left us with more questions than answers, it undeniably succeeded in building excitement and anticipation. OnePlus enthusiasts can now eagerly await the official launch, where all their questions will be answered.