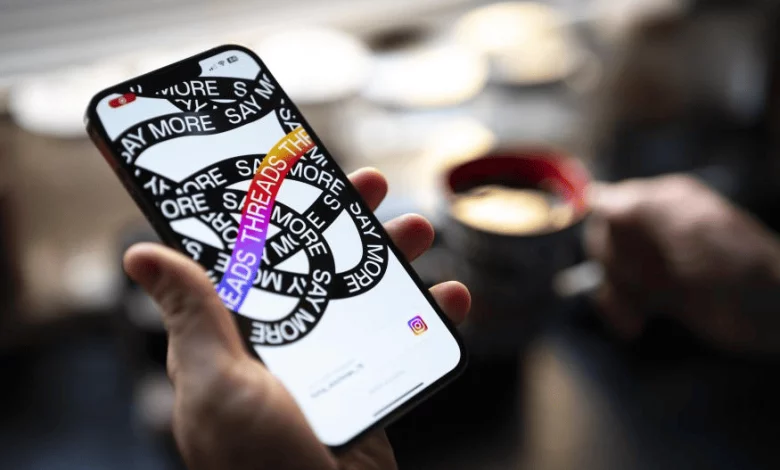 Meta's Threads, the highly anticipated app that aims to replace Twitter, made a groundbreaking debut earlier this month, captivating the internet and amassing over 100 million users within a week. While its availability was initially limited, Threads quickly gained traction and became a sensation worldwide, including in over 100 countries such as the United States and the United Kingdom.
However, to the disappointment of many European users, Meta decided against launching the app in Europe, leading to the blocking of VPN access for those attempting to access Threads from the region.
Meta's Decision: Blocking VPN Access to Threads in Europe
In their quest to experience the novel platform, users often resort to VPNs to access apps and services that are unavailable in their region. Threads, with its promise to revolutionize social media, naturally piqued the curiosity of users who sought to explore its features. However, European users must patiently await Meta's decision regarding the app's release in the region. Meta confirmed that it is actively blocking users from European countries who attempt to access Threads via VPN. Consequently, profiles and content fail to load, and notifications cease to function. Meta provided the following statement:
"Threads is currently unavailable in most European countries, and we have implemented measures to prevent access to the app from those regions. Europe remains a crucial market for Meta, and we aspire to make Threads available in more countries in the future," stated Meta.
The company did not elaborate on the specific reasons behind its decision to exclude Europe from the app's launch. However, it appears that Meta is awaiting the introduction of the Digital Markets Act (DMA), a new European law designed to prevent major tech companies from abusing their market power when connecting consumers with content, goods, and services. By awaiting the full exposure of the DMA rules, Meta aims to adapt Threads accordingly and avoid potential legal challenges.
The absence of Threads in Europe can likely be attributed to the existing regulations governing the region. Mandatory disclosures on iOS reveal that the app collects highly sensitive user information for the purpose of profiling their digital activities, including health and financial data. Additionally, it gathers precise location data, browsing history, contacts, search history, and other personal information.
Meta is known for generating revenue by tracking and profiling internet users and subsequently leveraging their attention through behavioural advertising and microtargeting tools. In compliance with the current European Union (EU) law, sensitive information such as health data requires explicit consent and must meet a higher standard of legal processing to align with the General Data Protection Regulation (GDPR).
Consequently, Meta would need to obtain specific permission to process sensitive data, such as health information. Furthermore, forthcoming EU regulations are set to prohibit the use of sensitive data for advertising purposes altogether and may require explicit consent from tech giants for the combination of data used in ad profiling. As a result, the future of Threads in Europe remains uncertain unless Meta chooses to comply with the upcoming regulations and launches the app in the region.
The Prospects of Threads in Europe and the Use of VPNs
Although European users may face a waiting period before gaining access to Threads, there is still hope on the horizon. Meta acknowledges the significance of the European market, stating, "Europe continues to be a very important market…" This suggests that Meta intends to eventually introduce the app in the region. However, until that time arrives, it is advisable to refrain from utilizing VPNs to access Threads. Since Threads is linked to users' Instagram accounts, a ban resulting from VPN usage could potentially lead to a permanent loss of access to their Instagram accounts.
In conclusion, Meta's Threads has captured the attention of millions worldwide, but its availability in Europe remains uncertain. While the app's exclusion from Europe can be attributed to current regulations and the need for compliance with upcoming laws, Meta's commitment to the European market hints at the possibility of Threads reaching the region in the future.
European users are encouraged to exercise patience and avoid using VPNs to access the app to safeguard their Instagram accounts from potential bans. As Meta navigates the regulatory landscape, the fate of Threads in Europe will gradually unfold.