Tech News
What's New
The Samsung Galaxy M14 will be launched this April 17th, 2023, featuring a 50MP camera and a 6000mAh battery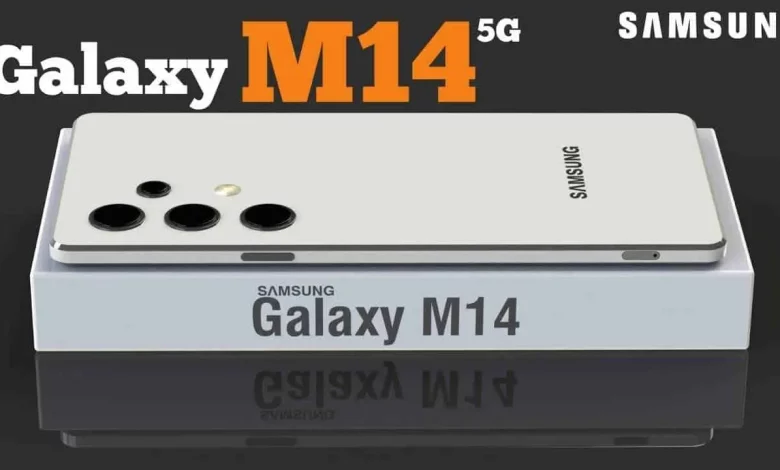 The Samsung Galaxy M14 will be launched this April 17th, 2023, featuring a 50MP camera and a 6000mAh battery with the Exynos 1330 SoC.
The launch of Samsung's next budget-friendly 5G smartphone, the Galaxy M14, in India has been officially confirmed by Samsung India. Social media posts suggest that the phone will have a design inspired by the Galaxy S23 series and a triple camera setup on the back with a 50MP main camera. Like other phones in the Galaxy M series, the M14 is expected to remain an Amazon exclusive.
Although the Galaxy M14 shares comparable specifications with the recently released Galaxy F14, it features some modifications such as a triple camera arrangement. Additionally, based on official sources, the Galaxy M14 is projected to be priced under Rs 13,999, making it somewhat more economical than the Galaxy F14, which is presently being sold for Rs 14,490 on Flipkart
Samsung has also announced that the Galaxy M14 will feature a 13MP front-facing camera. The phone will run on Android 13 OS-based OneUI 5 and have a primary camera with an f/1.8 aperture. Additionally, the Galaxy M14 will be powered by the 5nm Exynos 1330 processor and is expected to offer more RAM and storage than its predecessor, the Galaxy M13.
The Galaxy M14's battery capacity has been disclosed by the brand, with confirmation that it will have a 6,000 mAh battery. At this time, it is uncertain whether the phone will support fast charging. However, considering the current trend, it is expected that the Galaxy M14 will have a USB Type-C port with at least 25W fast charging.